This cruise is specially developed taking into account the Corona measures set by the Dutch government. Rederij van Hulst has arranged its ships for a 1.5 meter society and has taken appropriate precautions.

After the embarkation has been completed, we sail off for a beautiful cruise through the Green Heart. This is Holland in its entirety: polders, cows, windmills, lakes, beautiful views and beautiful Dutch villages. The Green Heart is a national landscape. The different areas within the Green Heart of Holland have their own character and appearance. Each area is unique in terms of location, landscape and cultural history. Together they make the Green Heart of Holland a special landscape.

During the trip we pass through towns and villages such as: Leiden, Zoeterwoude, Oudekerk aan de Rijn, Alphen aan den Rijn, Oude Wetering and Kaageiland. The captain informs you about all the sights during the trip and in good weather you can of course also enjoy the deck where you have a wide view of the surroundings. Our employees are responsibly available when it comes to a drink, a snack or a simple lunch.

Sail with us and experience, responsibly, the battle against the water that the Dutch have had for centuries.

Before embarking, we must ask you a few questions, in accordance with the guidelines set by the government and RIVM, to assess whether your visit may pose health risks. Do you have any complaints? Then stay home. You can convert your booking to another date.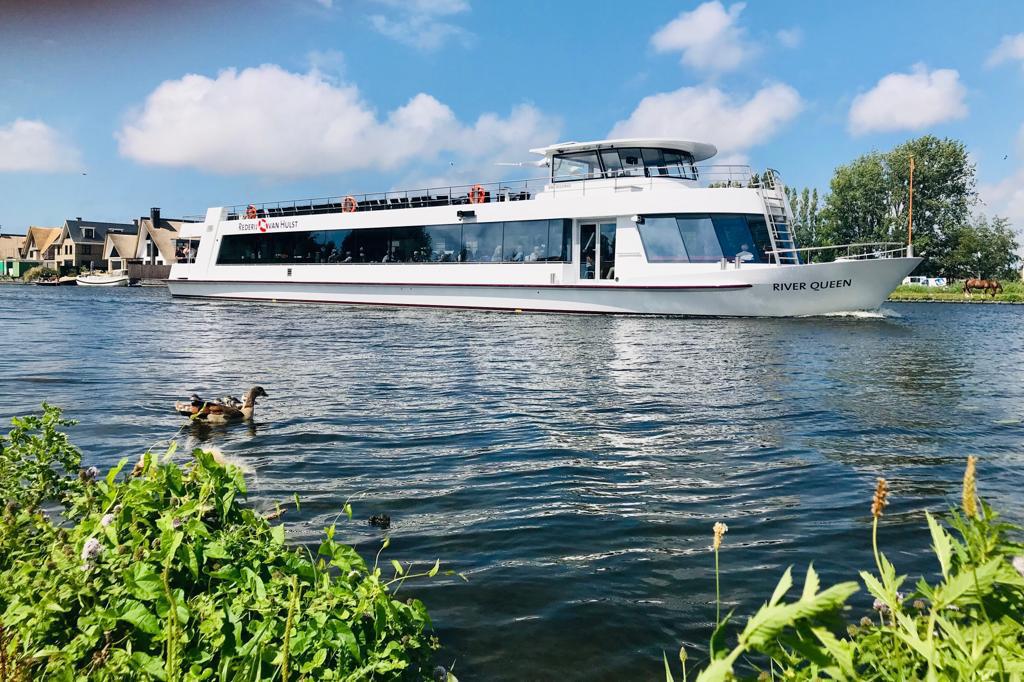 Loading the JavaScript code...
Laden van JavaScript code...
Lade JavaScript-Code...
Chargement du code JavaScript...