A nice boat trip on the Kagerplassen. An extensive lake area in the Green Heart that is characterized by shallow lakes and islands. The islands are polders and are still occupied by 18 working and restored polder mills. You will see most of these mills during the cruise. In short: Holland all the way!

The captain informs you during the cruise about all the sights and in good weather you can of course also enjoy & rsquo; t deck where you have a wide view of the surroundings. />
With your combination ticket, & nbsp; on your own , you can also visit the Dahlia show garden of De Tulperij (Lisse). There you will receive the second cup of coffee for free on presentation of your ticket.
During the cruise, a small map is available, with a limited range of drinks and food.

This cruise is designed with the 1.5 meter society in mind. Rederij van Hulst has spatially designed its ships for this purpose and has taken appropriate precautions. In this way a safe stay on board is guaranteed. Sail with us and sail the Kagerplassen.

Prior to embarkation, in accordance with the guidelines set by the government and the RIVM, we must ask you a few questions to estimate whether your visit may be a health risk & rsquo; s. Do you have complaints? Then stay at home. You can convert your booking to another date.
NOTE! DAHLIA GARDEN OPENING HOURS:
From August 11 to October 3, 2020.
Closed Mondays and Tuesdays.
Address details Dahlia Show garden:
Oude Herenweg 16B
2215 RZ Voorhout
M. +31 6 & ndash; 42 23 32 91 (Anja)
M. +31 6 & ndash; 53 11 43 91 (Daan)
E. info@detulperij.nl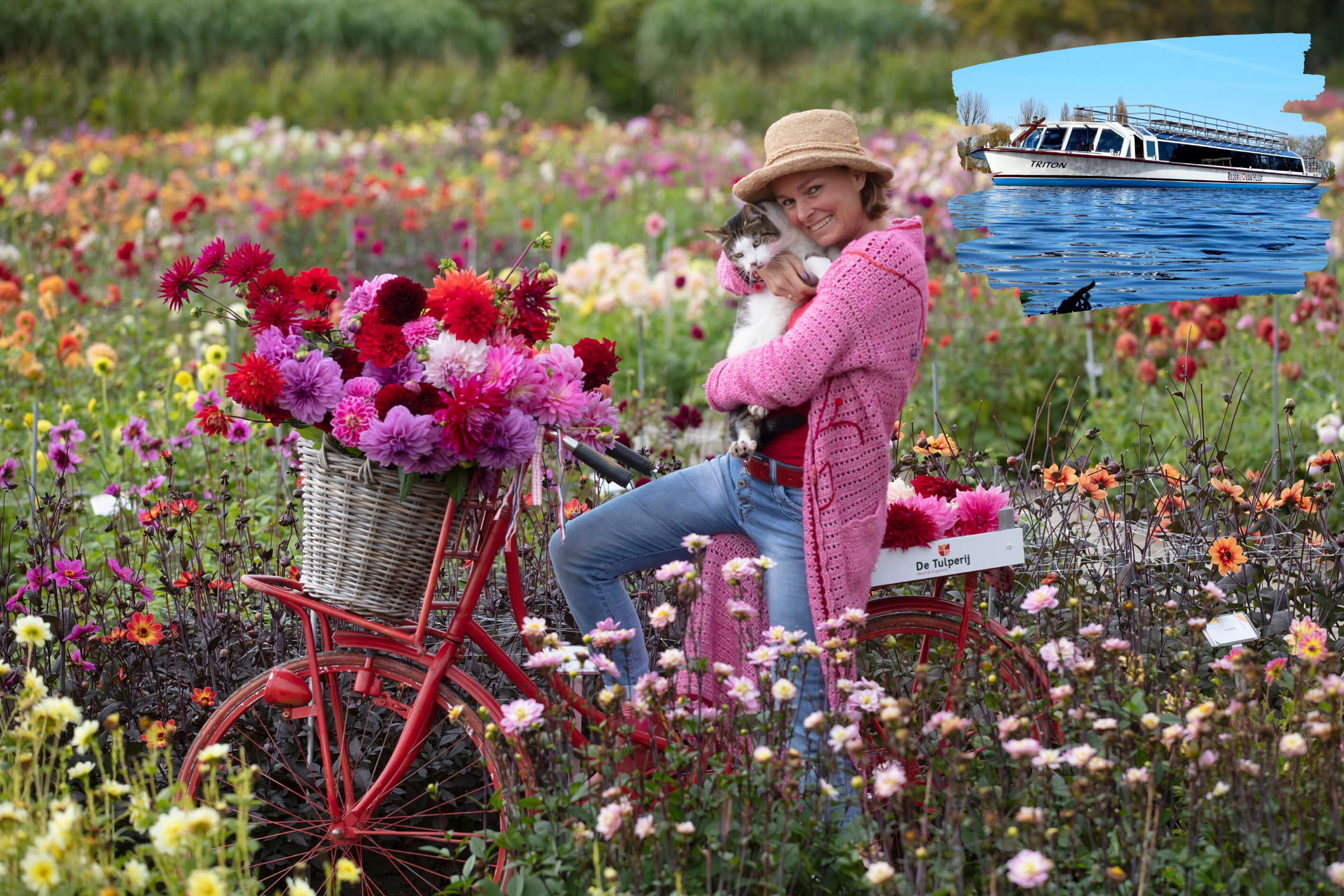 Loading the JavaScript code...
Laden van JavaScript code...
Lade JavaScript-Code...
Chargement du code JavaScript...